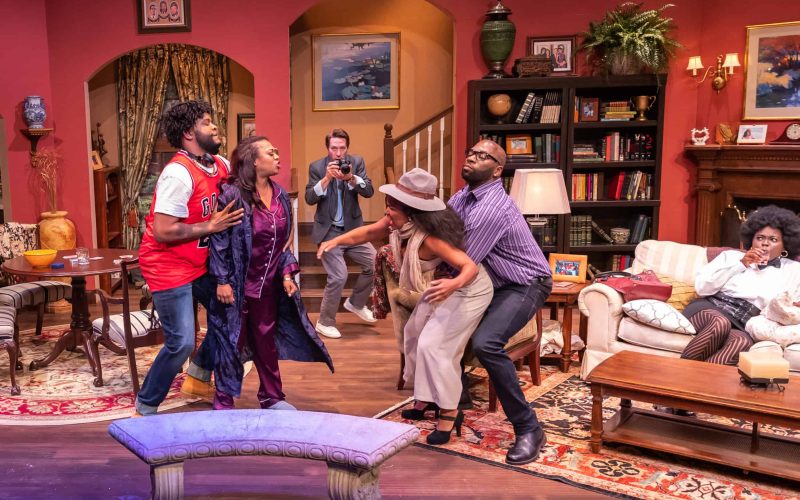 Diversity, Equity, Inclusion
Check back in the Spring of 2023 for details on our next series of Read to Relate plays.
Read to Relate: An Active Play Discussion Group is a new program offered by Theatre Memphis. The group will discuss plays written by and about *ALAANA and/or differently abled communities. An individual can participate in reading all six (6) plays over the course of (12) weeks or choose individual plays to participate in over the course of a few weeks.
The discussions will be moderated by a local ALAANA and/or differently abled theatre artist. Each play will be scheduled for 2 sessions; one where we read the script and one where we delve into the literary, social context, and production qualities of the script. Theatre Memphis intends to include one or more of the selected scripts in a future season.
The fee to register is $15 per play and covers the cost of the script, which is yours to keep. However, if registration fees are an issue for interested participants they should contact the program manager for more information.
You will be contacted regarding payment after registration is complete.
* ALAANA – African, Latinx, Asian, Arab, and Native American
Read to Relate Programs in 2022
Is God Is By Aleshea Harris Moderated by Dr. Niambi Webster Twenty-one year old African-American twin sisters Racine and Anaia were burned and scarred as babies. Racine has burn scars...
Bulrusher By Eisa Davis Moderated by Keia Johnson In 1955, in the redwood country north of San Francisco, a multiracial girl grows up in a predominantly white town whose residents...
The Glass Managerie By Tennessee Williams Moderated by Thomas King The Glass Menagerie is a memory play by Tennessee Williams that premiered in 1944 and catapulted Williams from obscurity to fame. The play has...
You for Me for You By Mia ChungModerated by Eileen Kuo As they attempt to flee the Best Nation in the World, North Korean sisters Minhee and Junhee are torn apart...
The Amen Corner The Amen Corner is a three-act play by James Baldwin. It was Baldwin's first work for the stage following the success of his novel Go Tell It...